Insurance
We participate in most major health insurance plans. Please check with your insurance provider at the outset of treatment to ensure that you are covered for your treatment (and at what level) and to be sure that we are listed as a provider in your plan. It is the patient's responsibility to check their insurance plan coverage. To avoid unpleasant and expensive surprises, we strongly encourage our patients to carefully research the specific provisions of their health insurance coverage. Insurers typically deny coverage if you do not meet their provisions. It is the patient's responsibility to know the specific requirements of their coverage, and to inform our office of all special requirements. It is important that you bring your insurance card to every appointment. If you change insurance companies or change your address, phone number, etc., please contact our office as soon as possible so we can make the necessary changes to your file.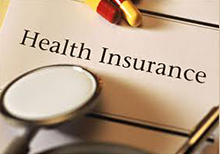 ---
Schedule Appointment
Usually we see patients on an appointment basis. If you are experiencing problems, please call our office. We will arrange for you to see your Dental surgeon as soon as possible. Our office hours are from 10 am to 9 pm, Monday to Saturday. To schedule an appointment during your dentist's office hours, please call us at 8553136773.If you are unable to keep your appointment, please let us know as soon as possible. Our Dental surgeons make every effort to keep their appointments on schedule. Emergencies do arise, however, and sometimes a delay is unavoidable. When this happens, we do all we can to minimize the inconvenience. If an emergency occurs and you need to contact your doctor during office hours, call us. We have Dental surgeons on call at all times, and one will be available to help you.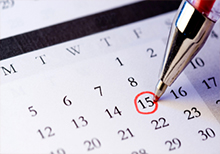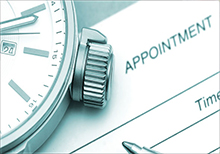 New treatment modality for Lichen Planus in Oral Cavity
Although no curative therapy exists, a large number of placebo and different therapeutic modalities have been examined for treatment of lichen planus. We are currently using diode lasers as a form of treatment modality. Diode lasers provide great benefits over many other lasers because of its small size comparable to other types of laser.Diode laser also provides a wide range of spectrum that may be used in many medical fields ranging from physiotherapy, photodynamic therapy and surgical uses. Another important privilege of Diodelaser, that it is transmitted through fibroptics so it can be used in different locations. absolutely no postoperative complications in the cases done so far. There has been marked clinical improvement as well as high degree of patient acceptance for this new modality of treatment.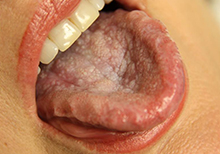 WE OFFER LASER BLEACHING (In-Office) FOR A BRIGHT AND EXUBERANT SMILE
The translucent bleaching gel is applied to the teeth and a laser light is used to activate the crystals to absorb the energy from the light and penetrate the teeth enamel to increase the lightening effect on the teeth. The length of time of the procedure averages a maximum of 45 minutes to a minimum 20 minutes and it all depends on the degree of discoloration you have. Advantage: One visit is usually all it takes for a bright and an everlasting smile. Equipment Used: we believe in providing the best treatment with the best results and so we have procured a GENTLEray 980 Classic (KAVO).